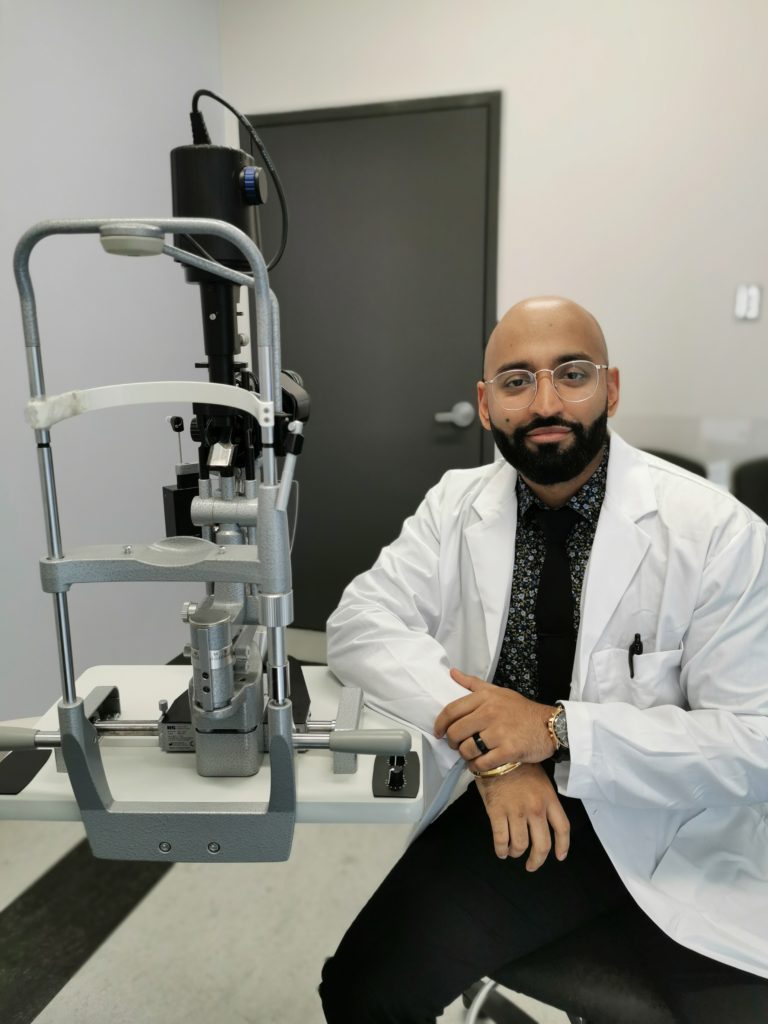 Dr. Jaspreet S. Rayat is an assistant clinical professor (adjunct) of Ophthalmology at McMaster University's Department of Medicine in Canada. He is also a comprehensive ophthalmologist and cataract surgeon, practicing in Waterloo, Canada. He completed his Bachelor of Health Sciences from McMaster University graduating with highest distinction (summa cum laude). He then obtained his Doctor of Medicine at Queen's University in Kingston, Ontario, Canada and pursued his Ophthalmology training at the University of Alberta in Edmonton, Alberta, Canada, and had the honor of serving as Chief Resident. During his training, Dr. Rayat performed hundreds of intraocular surgeries with the most state of the art technology. He has also published numerous research articles in renowned journals, interviewed by media outlets for his innovation and invited to conferences around the world to present his findings, including the European Union Retina conference, Canadian Ophthalmology Society conference, American Academy of Ophthalmologists conference, among others. He has been the recipient of multiple research awards including the top 5 resident ophthalmic researchers in Canada by the Novartis Vision Fund, NSERC research grants and the prestigious Reg Martiniuk prize for first place for his research at the University of Alberta. Prior to his arrival in Waterloo, Dr Rayat was previously a clinical lecturer at the Department of Ophthalmology and adjunct assistant professor in Department of Rehabilitation Medicine, at the University of Alberta. In his clinic, he can be found regularly mentoring and teaching medical students and residents and evaluating new medical technologies for his patients.
As an eye physician and surgeon, he has the expertise to manage a comprehensive range of ocular conditions including cataract surgery, glaucoma and retinal lasers. He also performs anti-VEGF injections for macular degeneration, diabetic retinopathy and retinal vein occlusions. Dr. Rayat's research interests included medical retina, intraocular implants, glaucoma and new medical devices.
In his spare time, Dr Rayat has co-founded EyeStart Inc, a medtech venture capital incubator to help develop new and innovative medical devices and get them into the hands of physicians more efficiently.
He is fluent in English, Punjabi and Hindi.