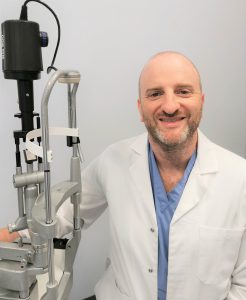 Dr. Weinstein's office is located at our Kitchener Location.
At your appointment we kindly ask you to bring the listed information with you to each visit:
Valid Health Card
Updated list of medications
Sunglasses and/or a driver
Your prescription glasses
Please arrive with your contact lenses out before your appointment
There is a $2.00 fee to exit the parking lot at the Belmont location (loonies and toonies only).
Please note that there is a possibility that your eyes could be dilated at your appointments. Dilation causes blurry vision and light sensitivity for up to 4 hours. Please come prepared with dark sunglasses and/or a driver if you are uncomfortable driving with dilated eyes. We encourage a family member or friend to come with you to your appointments to be involved with your care and education.