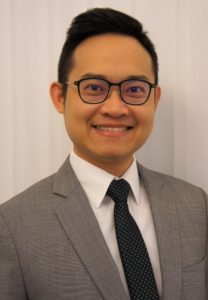 Dr. Chan is Co-Division Head of Ophthalmology for both St. Mary's General Hospital and Grand River Hospital in Kitchener. He is the first fellowship-trained glaucoma and anterior segment surgeon in the Kitchener-Waterloo region, and is an assistant clinical professor (adjunct) of ophthalmology at the McMaster University. He received his medical degree at the University of Ottawa and completed residency at the University of Western Ontario. During residency, he received the Best Resident Research Project Award for three consecutive years at UWO, Best Glaucoma Research Proposal Award from the Canadian Glaucoma Society, and achieved third place for the Canadian Ophthalmological Society Award for Excellence in Research. He completed a fellowship in Glaucoma and Advanced Anterior Segment Surgery at the University of Toronto. He is trained and experienced in advanced cataract and glaucoma procedures including femtosecond laser-assisted cataract surgery and minimally invasive glaucoma surgery.
Dr. Chan served as chair of the planning committee for the Canadian Glaucoma Society annual meeting in 2018, and was co-director of the glaucoma skills transfer course at the Canadian Ophthalmological Society annual meeting in 2017 and at the International Congress on Glaucoma Surgery in 2018. He is co-chairing the glaucoma section at the Canadian Ophthalmological Society annual meeting in 2019 and 2020. In addition to authoring 5 textbook chapters and 13 journal articles, he has given over 50 presentations in national and international conferences. His current research focus is in novel glaucoma treatment options, anterior segment reconstruction, and use of technologies in improving the patient experience and medical education.
Dr. Chan is fluent in English, Cantonese and Mandarin.
Dr. Chan can be found at our Kitchener location.
Please provide the following to every appointment:
Valid Health Card
Updated list of medications
Please arrive with your contact lenses out before your appointment
Patients of Dr. Chan are to note the following for their appointments:
Appointments can be up to two hours long as you may undergo multiple tests
Additional tests outside of the Ocular Health Centre may be ordered
Please bring your drops and prescription glasses to every appointment
Please note that there is a chance that your eyes will be dilated at your appointments. Dilation causes blurry vision and light sensitivity for up to 4 hours. Please come prepared with dark sunglasses and/or a driver if you are uncomfortable driving with dilated eyes. We encourage a family member or friend to come with you to your appointments to be involved with your care and education.