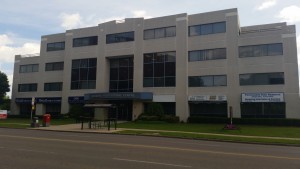 The Ocular Health Centre North Kitchener Office is located at 411-564 Belmont Ave W.
For all changes/questions for appointments please leave message. We will return your call with 48 hours.
Phone number: 519-742-1313
Fax number: 519-742-3662
Click on your doctor to find more information about your appointment.
Dr. Richard Weinstein                   Dr. Behrooz Azizi
Dr. Toby Chan                              Dr. David Duduk
Appointment cancellations and changes can be made Monday to Friday between 8AM and 5PM
Kingsbury location opening soon!